»

WEDNESDAY 03.06.2020

(CANCELLED / ANNULÉ)
Psychic Graveyard
(US)
+
Zeus!
(IT)
+
Scraboutcha
Noise Rock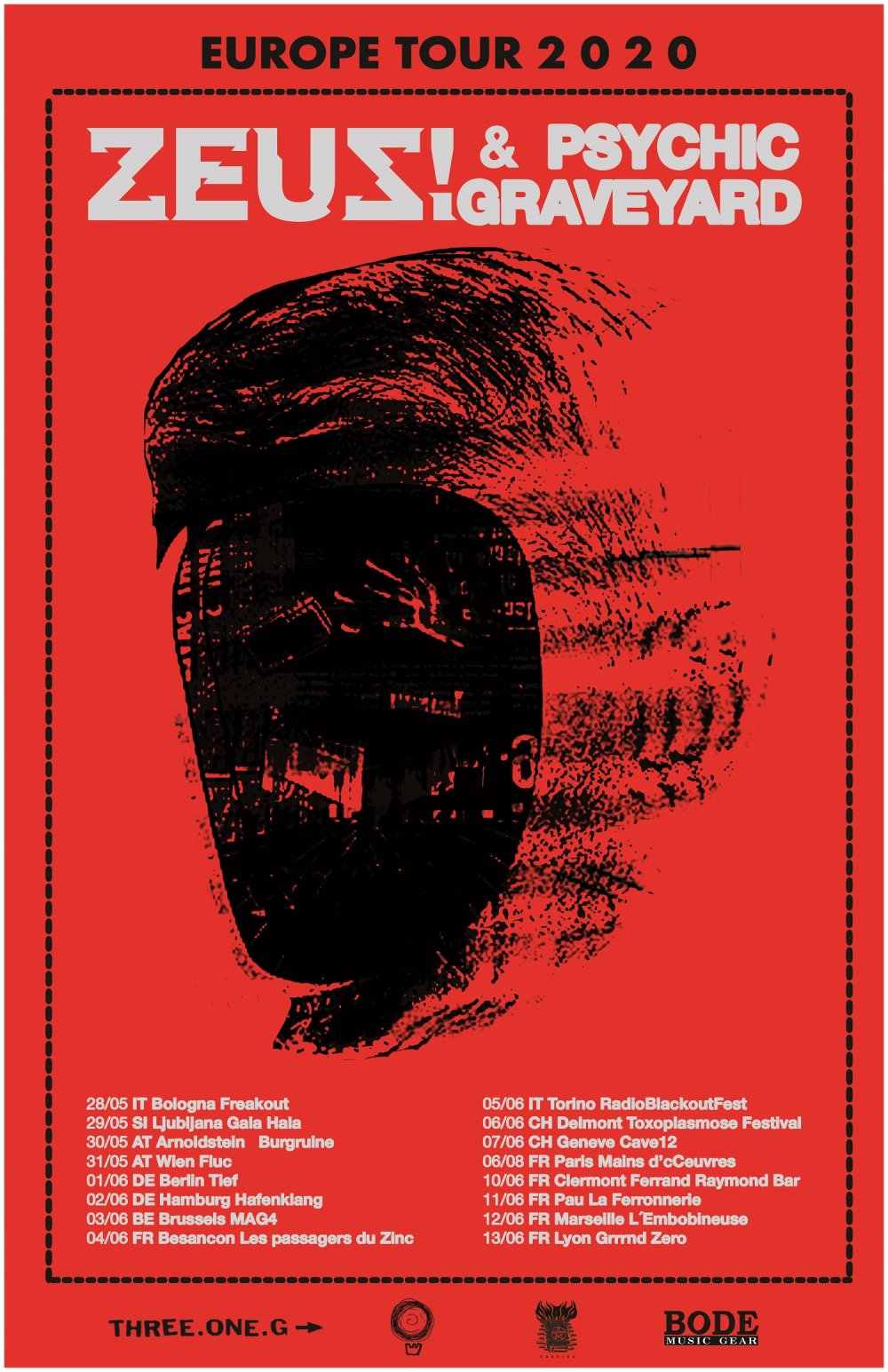 »
Psychic Graveyard
(Noise Rock)
Psychic Graveyard is a band from San Diego, California and Providence, Rhode Island.
...
»
Zeus!
(Noise / Metal / Jazz Core)
ZEUS! is a "Made in Italy" drums + bass duo, born in october '10. Utilized insrtuments: drums with full set of cymbals and pedals; full optional overdrived bass; dual pitch damaged vocals. Utilized tech: grinding the rock all and so on. ZEUS! aims at using the minimum in order to get the maximum and is: not metal, not punk, not math, not noise, not prog, absolutely not jazz-core, neither post-whatever. In case, a sum of micro compositions of these times, picassian and psychodelic, insofar as the peculiar melodies "liberate thought from social conventions superstructures". For petardo lovers. Luca Cavina (Calibro 35, Incident on South Street, Craxi) : distorted Bass and Vocals. Paolo Mongardi (Fuzz Orchestra, FulKanelli, ex-Jennifer Gentle, ex-Ronin) : distorted Drums.
...
»
Scraboutcha
(Electro / Experimental)