Ovo
(IT)
+
Pneumatic Head Compressor
Noise Rock / Experimental / Electro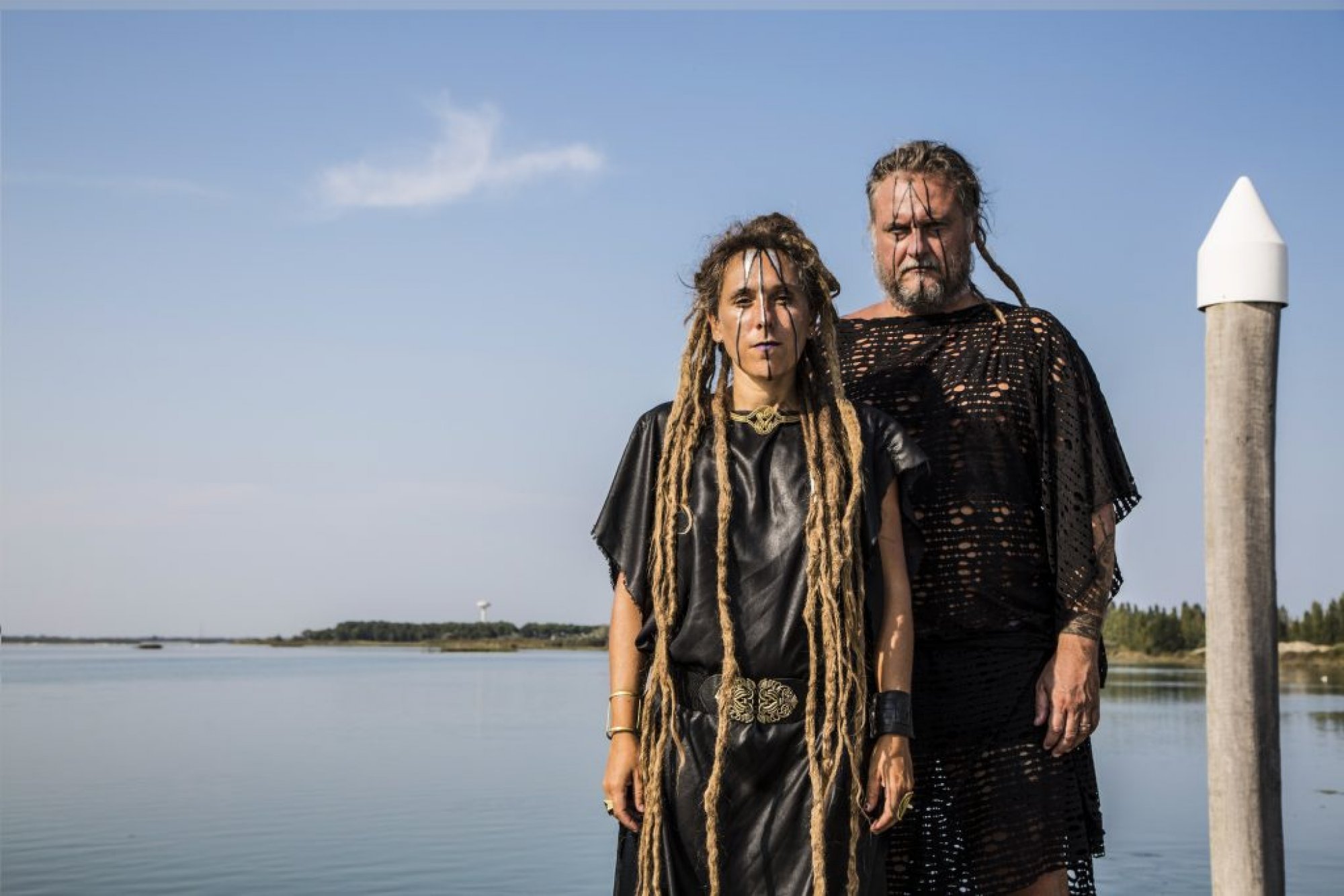 »
Ovo
(Noise Rock / Experimental / Drone)
Italian noise-rock duo OvO has been at the center of the worldwide post-rock, industrial- sludge, and avant-doom scenes for nearly two decades. Their "always-on-tour" mentality, coupled with a DIY ethic, fearless vision, and pulverizing live shows have made them the Jucifer of Europe; impossible to categorize, but always there, appearing in your hometown, like a ghostly omnipresence. OvO's fiercely independent ethos and grinding live schedule have earned the band a significant worldwide fanbase that have come to expect nothing but the most daring and innovative dark music presentations. Based in Ravenna, Italy, OvO was formed in 2000 by Stefania Pedretti and Bruno Dorella, and to date have released nine full-lengths. Their latest, the 2016 DioDrone release Creatura saw acollades from the likes of Pitchfork, who compared Pedretti to Yoko Ono, and from Decibel Magazine, who called the band "a David Lynch dance party." OvO has also been featured in The Quietus, Stereogum, Cvlt Nation, and many more forward-thinking web properties. The band has performed at festivals on nearly every continent, and have toured extensively, with the likes of Lighnting Bolt, Zu, and many others. On the dawn of the project's 20th anniversary, OvO is pleased to announce a new worldwide album deal with Toronto-based Artoffact Records, who will release the 10th OvO album, Miasma, in early 2020. A full tour will follow in Europe, including festival dates.
...
»
Pneumatic Head Compressor
(Electro / Experimental / Post-hardcore)
The band was created in Brussels in 1994 by two brothers, respectively guitarist and bass guitarist. .... They were soon joined by Belgian musicians. After many line-up changes and numerous concerts in Belgium and abroad, PNEUMATIC HEAD COMPRESSOR has stabilized. .... Guitar, bass guitar, singing and machines form a music group of 2 persons having achieved a certain maturity and personnality by mixing sounds and arrangements that stray from the beaten track, with destructured, heavy, tortured music and a confusion of original tones, strange noises, shouts and atypical singings.
...