"HAI ROMÂNE ȘI PETRECE" FESTIVAL
Dirty Shirt
(RO)
+
Through The Void
Metal / Balkan / Folkcore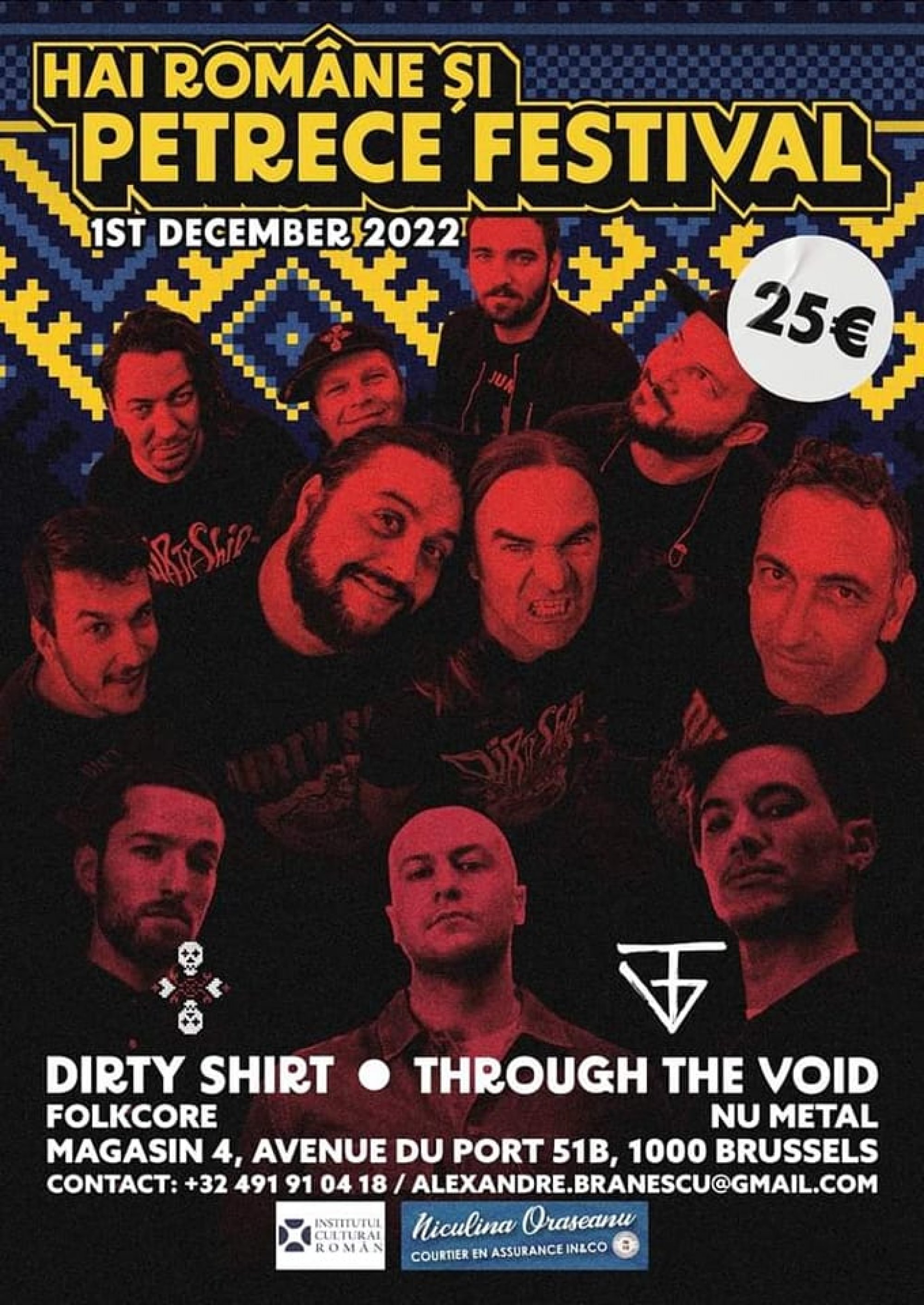 Ready to discover romanian culture like never before during the Romanian National Day?
»
Dirty Shirt
(Metal / Rock / Balkan)
Dirty Shirt, l'une des étoiles montantes de la scène alternative d'Europe de l'Est! Moshpits à coup de violons? Circlepits enflammés par des flutes? Tout y sera pour faire péter le Magasin 4! Ayant partagé la scène avec Megadeth, Godsmack et encore Skindred, Gagnants du Wacken Metal Battle 2014, premiés par Metalhead Awards et Maximum Rock Awards, une réelle Battlejacket de renomées.
...
»
Through The Void
(Metal / Hardcore / Alternative)
Through The Void est un groupe de néo métal. Leur morceaux sont taillés dans l'énergie pure de la fosse et pensés pour le live.
Leurs performances sur scène les ont amenés à jouer pour des groupes tels que Skindred, Kadinja et killthelogo.

Nos paroles s'inspirent d'un mal-être quotidien, venant de l'abysse entre le réel et ce qui nous semble bon et juste. Pourtant, au-delà de ces sombres constats, elles portent constamment un message d'espoir et de force, nécessaires à la traversée de ce vide.

Nous sommes influencés par : Linkin Park, Slipknot et l'énergie bad-ass de While She Sleeps.
Nous voulons ramener la bonne musique des années 90 au goût du jour, en y apportant une touche de modernité.
...
PRESALE :
25€
OPENING HOUR :
19:00